Carrie's Biography
New Hampshire born, NYC fine dining restaurant veteran, Carrie began as a Bartender at the original TAO and has had a top Sommelier career having worked both as Wine Director and Manager at some of the best restaurants in the country alongside chefs including Jean-Georges Vongrichten, Jimmy Bradley, Amanda Freitag, Michael White, and Charlie Palmer.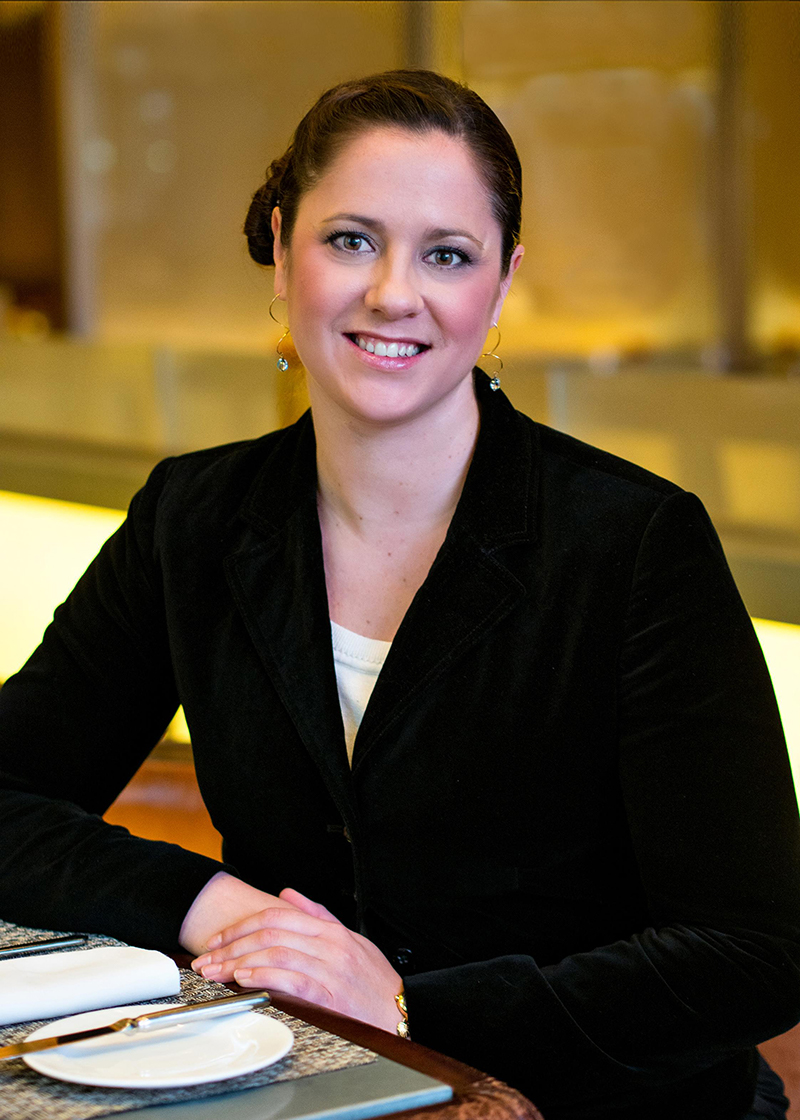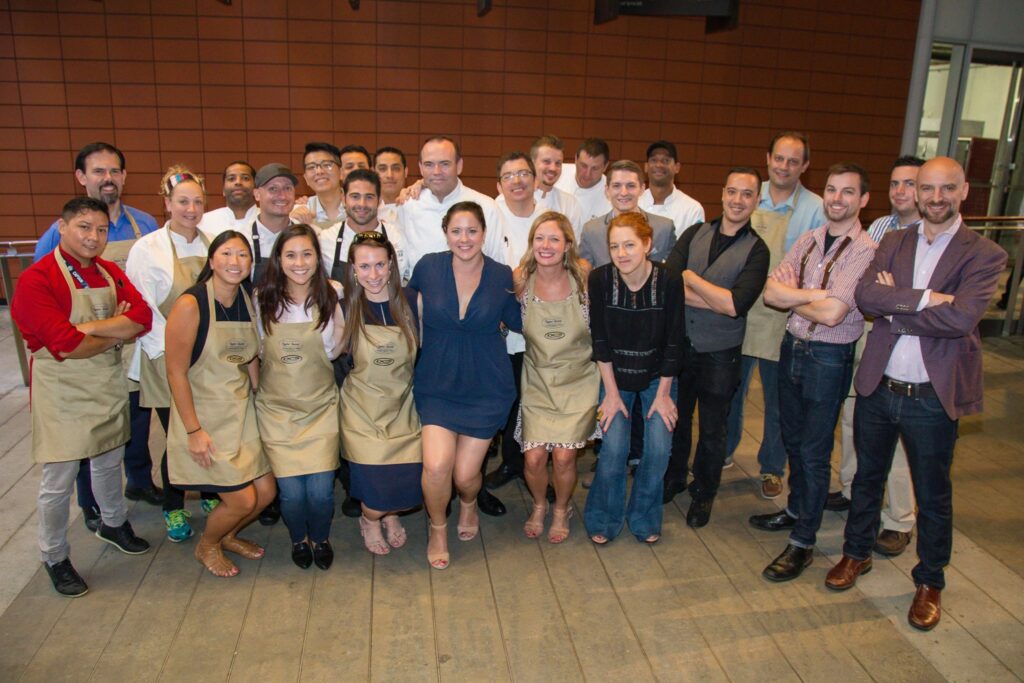 In 2013, Carrie became the Wine Director at Chef Charlie Palmer's flagship restaurant, Aureole, where she managed a vast collection of award-winning wines with more than 2000 selections, a 15,000 bottle inventory. She was also in charge of creating, organizing and managing monthly wine dinners collaborating with both the Executive Chef, visiting chefs, winemakers and spirits brand ambassadors. Carrie upheld the restaurant's Wine Spectator Best of Award of Excellence for three years while continuing to enhance and evolve the Michelin-starred wine, liquor, beer and beverage programs.
As Wine Director at Casa Lever in 2017, Carrie also upheld the restaurant's Wine Spectator Best of Award of Excellence each year until its temporary closing in 2020.
"Carrie is an incredible wine director and top-notch beverage guru. She's super generous with volunteering in the hospitality community and supporting related causes, especially for women in the industry."
Marissa Ain | Founder + CEO, Plate + Decanter
---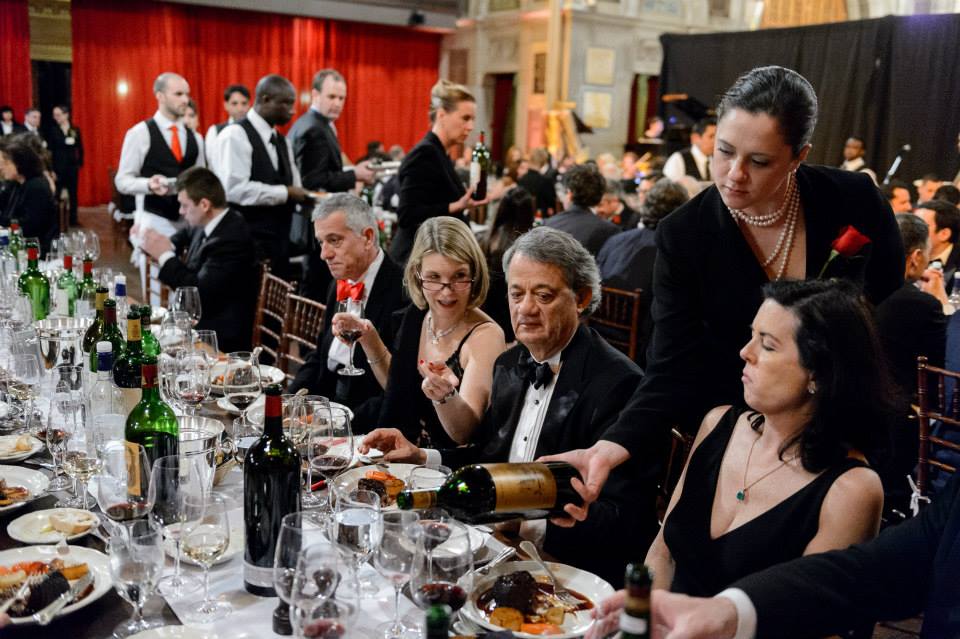 Wine Ambassador & Leader
Throughout her career, Carrie has had the utmost honor to volunteer her time as a Sommelier for great wine events across the United States including the Celebrations of Bordeaux and Burgundy, Burdigala and La Paulée respectively, the James Beard Foundation Awards Events, James Beard Foundation's Chefs & Champagne, La Fête du Champagne, the 75th Anniversary of Château Haut Brion at the Metropolitan Museum of Art, Wine Riot, Cochon 555, the Annual Charity Wheeling Forward event, Wine on Wheels, as well as Jacques Pepin Foundation Annual Benefit dinners.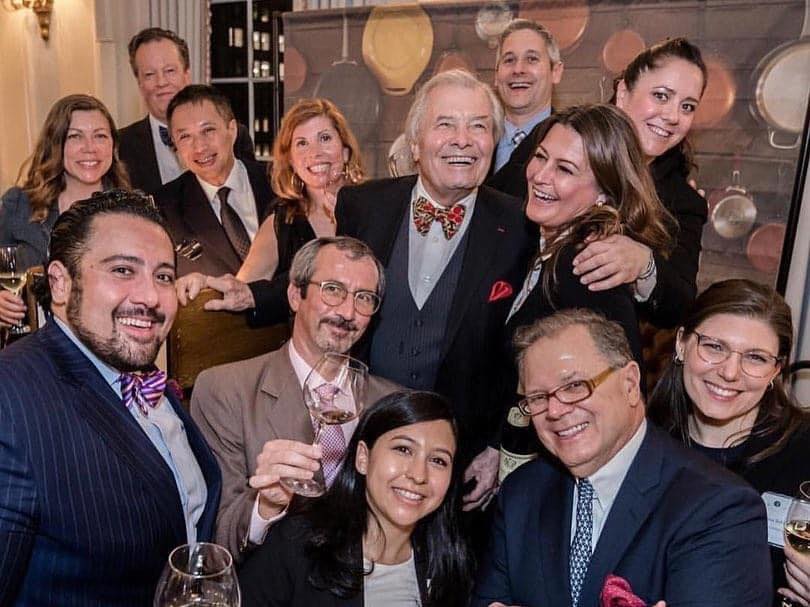 ---
The Journey of Strong Wine Consulting, LLC
Carrie created Strong Wine Consulting, LLC in 2015 as the Ambassador of Taittinger at the James Beard Foundation's Chefs & Champagne. She later began hosting educational classes and tastings to private clients such as Tiffany's and Pricewaterhouse Coopers.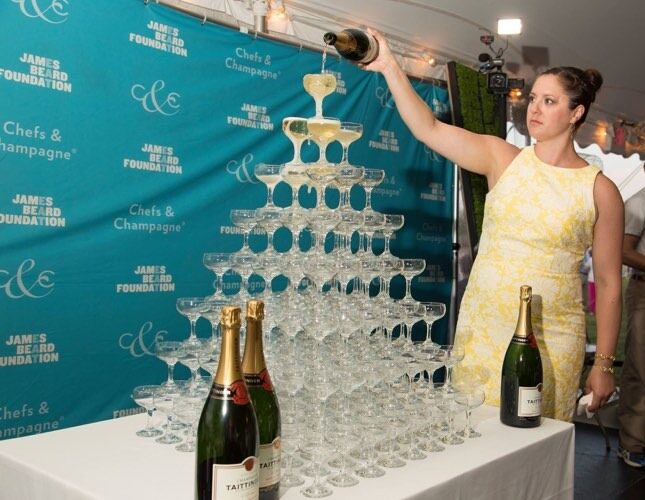 ---
Carrie has been a consistent contributor to Leiti Hsu's #RovingOmakase events in NYC helping to organize, manage and promote the sushi centered events, working with top chefs including Chris Jaeckle, Samuel Clonts, Derek Wilcox, Robby Cook, David Bouhadana, Oona Tempest, and Haley Adelman as well as amazing beverage professionals including Mixologist, Lucinda Sterling, and Champagne Brand Ambassador, Philippe Andre.
Photos by Dave Krugman
---
In 2020, Carrie became a founding member of the online wine project, @Sommation_Live, promoting food & wine, interviewing prominent wine industry superstars and giving cooking demonstrations all the while gardening and giving online wine tastings for clients such as Salesforce, Cisco and PricewaterhouseCoopers. She dedicated herself to the new business and is now a Business Development Manager for the Sommation team.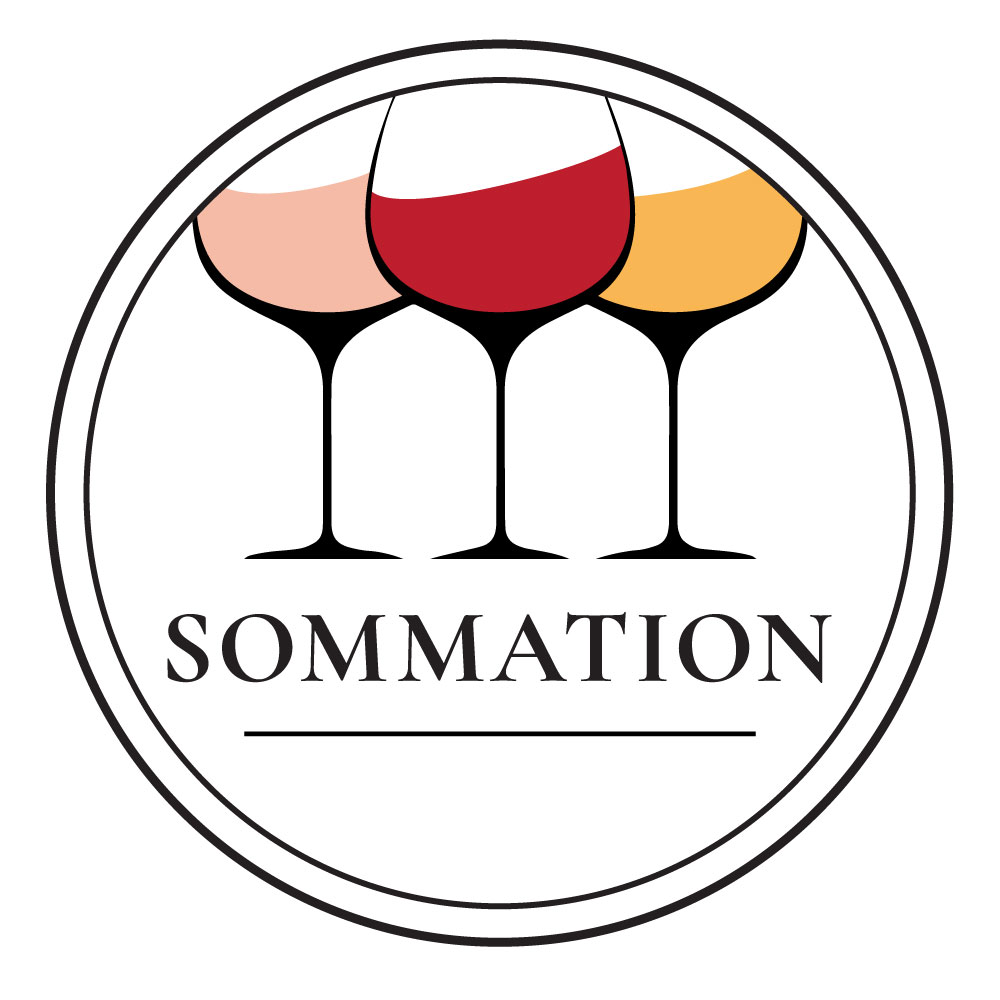 IG Live Chats on @Sommation_Live
---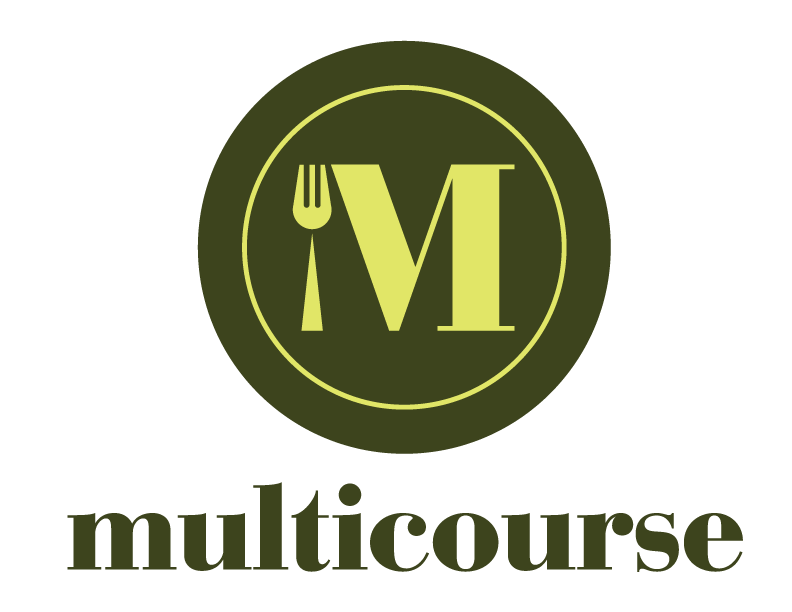 During the pandemic, Carrie became the online Sommelier & Moderator for the live-interactive dining experience, Multicourse.
Led by seasoned chefs in the comfort of guests' homes, this curated dining experience brought guests face to face with top chefs, Sommelier & Cicerone to learn about their inspiration behind a virtual dinner!



---
To kick off the Millésimes Alsace virtual trade show in 2021, Carrie led an Instagram Live interview with none other than President of the Alsace Grand Cru Association, Olivier Humbrecht MW, Owner and General Manager at Zind Humbrecht! She has continued to interview prominent Alsatian wine growers for the #LunchwithAlsace project such as Nicholas Haeffelin, Head Oenologist at Domaine Helfrich and Julien Schaal, Winemaker & Proprietor at Julien Schaal Wines!
Follow her Instagram account @carrielynstrong and @drinkalsace for the full interviews!
---
In the Summer of 2021, Carrie represented Wines of Argentina at the Consulate of Argentina in NYC, leading a prestigious group of wine professionals and influencers through two flights of Argentinian wines with a small break in between to learn how to tango!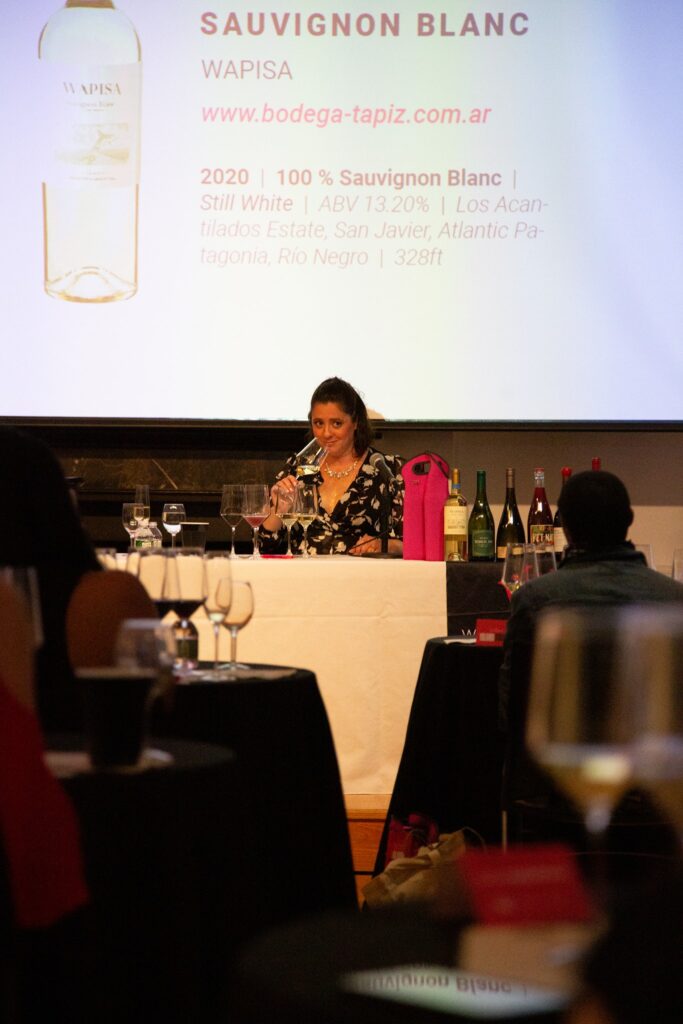 ---

Enabling events for the digital age!

In 2021 & 2022, Carrie was an Emcee & Sommelier for the virtual event company, purple cork, where she excited and entertained clients around the country hosting them to wine, beer, cocktail and whiskey tastings with the makers themselves, enabling hundreds of companies to create memorable & fun experiences for their clients, customers, and team members no matter where they were in the world.
---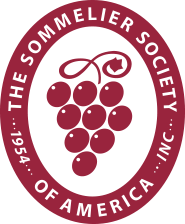 Wine Education and Beyond!
Carrie joined the Sommelier Society of America as an instructor early in 2021 teaching virtual classes from her home. As the world opened up, she hopped on the train to teach classes such as Rhone Valley, Burgundy/Beaujolais and Iberian Peninsula (and continues to teach now) in person!